De Q-BASE missie is voltooid. Tijd om wat #IMPAQT te maken. Dit gloednieuwe Q-dance concept is de waardige vervanger van het nachtfestival wat vijftien jaar lang de militaire vliegbasis in Weeze op zijn kop zette.
Op 7 september 2019 is het tijd voor IMPAQT - Festival of Titans: de nieuwe afsluiter van het festivalseizoen. Als we de korte sneak peeks mogen geloven staat ons een ware invasie te wachten. Het nieuwe day-into-nightfestival vindt zowel overdag als 's nachts plaats, vlak over de Duitse grens bij Airport Weeze. Het terrein staat vol met oude hangars, bunkers en munitiedepots, dé perfecte locatie voor een snoeihard festival.
'Festival of Titans' staat voor de meest toonaangevende artiesten uit de scene. Op het festival heersen drie titanen over een eigen territorium:
3 territories, 6 stages
. Ieder territorium is een unieke wereld met meerdere area's en een eigen genre met een line-up van de populairste dj's. Hardstyle, raw hardstyle, uptempo en hardcore.
"We zijn erg enthousiast over IMPAQT. Een nieuw evenement neerzetten geeft ons de kans om het fenomeen festival opnieuw te benaderen. Het voelt als een bevrijding om buiten de bestaande kaders te gaan. Zo is 'The Titan Showcase' tot stand gekomen vanuit de drang om iets volledig unieks neer te zetten. Tegelijkertijd zijn we trouw gebleven aan belangrijke Q-dance waarden: line-up, stages en shows van het hoogste niveau. Doordat we terugkeren op Airport Weeze, een populaire locatie onder de fans, geloven we dat het festival als thuiskomen zal voelen. We zijn ontzettend trots dat we IMPAQT nu met de wereld kunnen delen. Brace yourself for IMPAQT!"

Mark Rietveld — Creative van Q-dance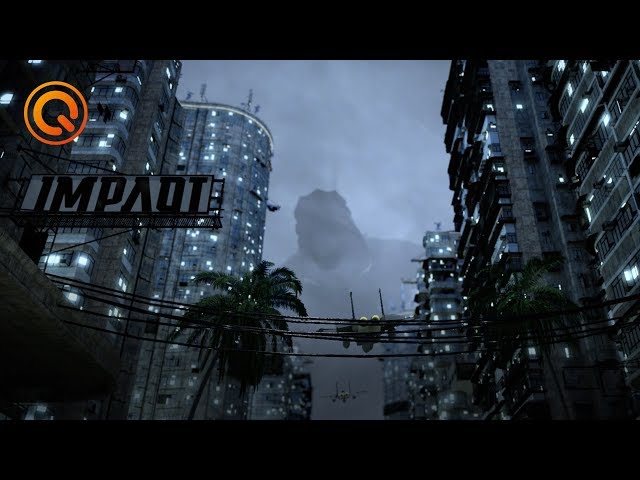 All you need to know
Dayfestival: IMPAQT is geen nachtfestival meer. Toch hoef je om 23.00 uur nog niet naar huis. Het festival duurt van 14.00 tot 02.00 uur. Scoor je een Titan ticket? Dan kun je vanaf 12.00 uur het terrein al op.
The Titan Showcase: twee uur voor het festival begint, presenteert Q-dance een gloednieuwe show 'The Titan Showcase', exclusief voor Titan tickets houders (12.00 - 14.00 uur).
3 territories, 6 stages: the Titans of the harder styles nemen Weeze over tijdens IMPAQT. Het festival bestaat uit drie compleet eigen werelden met alledrie een eigen harder styles genre. Wat we daar precies van kunnen verwachten, maakt Q-dance bekend met de line-up release, maar reken op: Only Leading Acts!
Ticketsale: er zijn drie verschillende tickets te koop voor IMPAQT: Early Bird (€55), Regular (€65) en Titan (€75). De kaartverkoop van IMPAQT start op 25 mei. Travel & Stay Packages zijn vanaf 25 mei te koop via Q-dance Travel.
Heb je helaas de eerste Defqon.1 of Q-BASE moeten missen? Wie weet bouwt Q-dance hier wel aan een nieuw stukje hardstyle legacy. Scoor kaartjes, dan kun jij over 10 jaar zeggen: ik was erbij.