De achterkant van het Defqon.1 Weekend Festival 2018-boekje maakte veel los. Een geheimzinnig logo met linksboven het Q-dance logo. Een nieuw Q-dance feest in de Ziggo Dome op 20 oktober, tijdens het Amsterdam Dance Event. Komt er weer een HDE-feest, wordt het een totaal ander concept of zou het iets met Project One te maken hebben?
Op 20 oktober 2018 barst de Ziggo Dome los tijdens Q-dance presents: Project One. De legendarische hardstyle act zag tien jaar geleden het licht, en bracht de wereld van hardstyle op een nieuwe koers. Nu, na tien jaar, is het tijd voor een nieuw hoofdstuk. Na een fenomenale comeback op Qlimax is de hardstyle act terug van weggeweest. In razendsnel tempo lanceerde ze in 2017 hun EP, waarna het Defqon.1 Weekend Festival 2018 anthem volgde: Maximum Force en nu een feest in de Ziggo Dome. Dit is Q-dance presents: Project One – Reflections of the Eternal.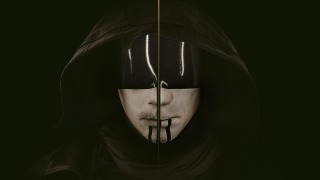 En met dit nieuwe feest geeft Q-dance opnieuw een podium aan Project One. Verwacht een epische tijdreis van Project One's verleden tot aan gloednieuwe, nooit eerder gelanceerde muziek en uiteraard een dikke line-up met een collectief aan artiesten die de essentie van hardstyle omvatten.
Wij hopen in ieder geval op een avond vol Project One family & friends, zoals Sound Rush, Noisecontrollers en Sub Zero Project. Het is in ieder geval een hele welkome toevoeging aan de Amsterdam Dance Event-agenda, waar we toch al jaren een dik hardstyle feest missen.
Travel packages zijn vanaf nu hier te koop. Registreer je nu hier voor de Q-dance presents: Project One pre-sale. De pre-sale begint op 21 juli om 13.00 uur.