Vorige week teasede Q-dance met een geheimzinnig bericht. Jullie raakten massaal aan het speculeren. Originele conspiracy theorieën - onze hardstyle family is heel creatief wat dat betreft - kwamen voorbij. Van een nieuw Phuture Noize album tot een Project One album en zelfs Hardwell kwam voorbij. Niets is minder waar. V is for… Clockartz!
Na maandenlang keihard werken in de studio mogen de jongens het eindelijk van de daken schreeuwen: het debuutalbum 'Chord V' van Clockartz is onderweg. En 'Chord V' is de lead single van het album, dat in september op Q-dance Records wordt gereleased.
"CHORD V IS EEN CONCEPTUEEL ALBUM, EEN VERHAAL DAT WE WILLEN VERTELLEN. ER ZIJN GEEN REMIXES, GEEN SAMENWERKINGEN MET ANDERE ARTIESTEN. HET IS 100% CLOCKARTZ."
Maar we worden niet alleen verrast met een album. Daarnaast staat V ook voor de Clockartz' album showcase, die ze debuteren op IMPAQT | Festival of Titans. Met V gaat Clockartz de muziek van 'Chord V' voor het eerst laten horen op een hele speciale manier. Ze mixen grootse melodieën met harde kicks, inclusief adembenemende audiovisuele effecten. Meer over IMPAQT lees je
hier.
Chord V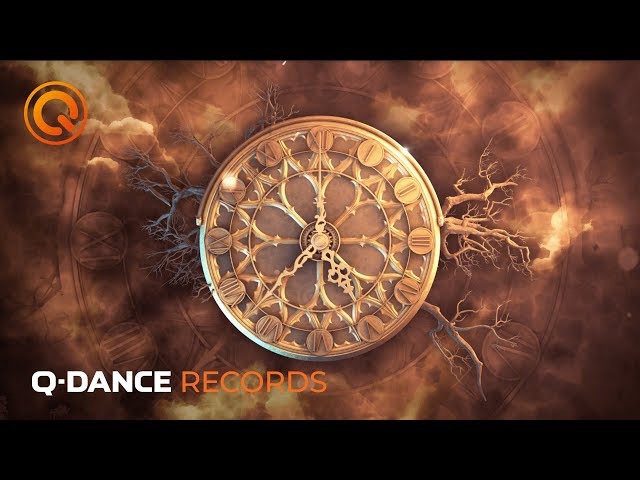 'Chord V' is een melodieuze mix van een grootse, filmische sound, psytrance-achtige invloeden en grove kicks. Het is een tikkeltje duister en mysterieus, maar toch heel uplifting.Ik De eerste drie minuten hebben we bijna het gevoel naar een track te luisteren die zomaar op de achtergrond van een BBC Earth aflevering zou kunnen zitten. En dan gaat het los.
Dat maakt 'Chord V' de ideale Defqon.1 Closing Ritual plaat. Zo'n track die gedraaid wordt als de laatste minuten van Defqon.1 ingaan en waarop je, samen met al die andere tienduizenden fans, losgaat alsof je leven er van afhangt, terwijl het vuurwerk en de lasers dansen op de maat van de muziek. En iedere keer als je daarna deze plaat ooit nog hoort, je dan terugdenkt aan dat magische moment. Dit is eindshow materiaal.
We snappen dan ook goed wat Clockartz hiermee wil neerzetten en zijn heel erg benieuwd naar de rest van het album. 'Chord V' is absoluut iets anders dan de laatste tracks van Clockartz (alhoewel die warme melodie en harde kicks wel duidelijk terug te horen zijn) en doet ons meer denken aan de 'Luma' bootleg waar Clockartz een grote hit mee scoorden in 2017. Wat ons betreft: on to the next hit!
Chord V komt in september uit op Q-dance Records. Wil je meer weten over het debuutalbum van Clockartz? Laat je vraag achter via social, dan beantwoorden we deze zéér binnenkort in een Q&A samen met Clockartz.